Six-nation men's Champions trophy is being held in Netherlands from 23 June to 1 July. But this Champions Trophy is not going well for Pakistan as they are to register their first win even after playing three games.
Their latest loss came against the Netherlands who beat them by 4-0. Netherlands took the lead early in the half scoring two goals in second and the fourth quarter. By the half-time, they lead 2-0.
This lead was even extended in the next half and the match finished at 4-0 with Pakistan not even scoring a single goal.
Throughout the match, it looked as if Pakistan were even struggling to keep the possession as the Netherlands had majority of the possession throughout the game.
Pakistan are to still to play two more matches against Argentina and Belgium. They have already lost to their arch rivals by 4-0 and have suffered a 2-1 loss against Australia too.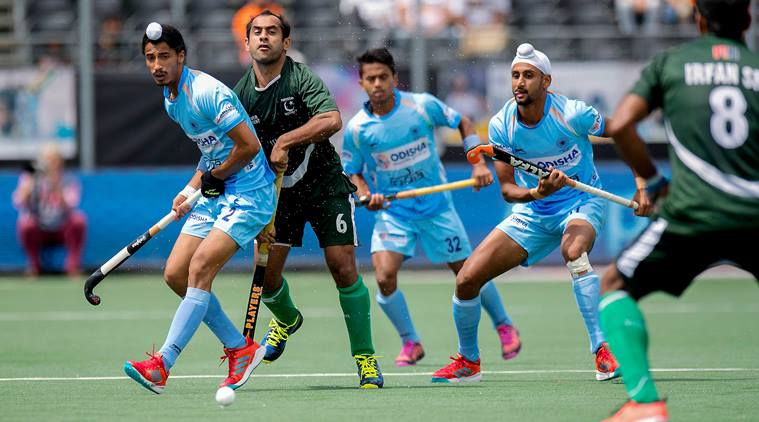 It has been a disappointing tournament for Pakistan. Everybody is surprised at the downfall of Pakistan hockey as Pakistan was the team to win the inaugural edition of this tournament which was held in 1978 in Lahore.
Four years later, Pakistan picked up their second title beating West Germany in Karachi. The last time Pakistan picked up the Champions Trophy title was in 1994 in Lahore, when they beat Germany (7–6) on penalty strokes.
Not only does Pakistan have three titles under its belt, the green shirts have finished as runner-up seven times in the tournament in 1983, 1984, 1988, 1991, 1996, 1998, and 2014.
It is quite disappointing to see our hockey team failing like this when have such a great history. But all we can do is to hope for the betterment of Pakistan hockey as things only get better when they are at their worst.